Ridge Cap Units
Alaskan Yellow Cedar Tapersawn Shakes
Ridge Cap Units tapersawn shake
Tapersawn Shakes
Certi-Ridge ® is two shakes pre-assembled into hip & ridge units that cap the peaks of a roof structure. Also available in steep slope.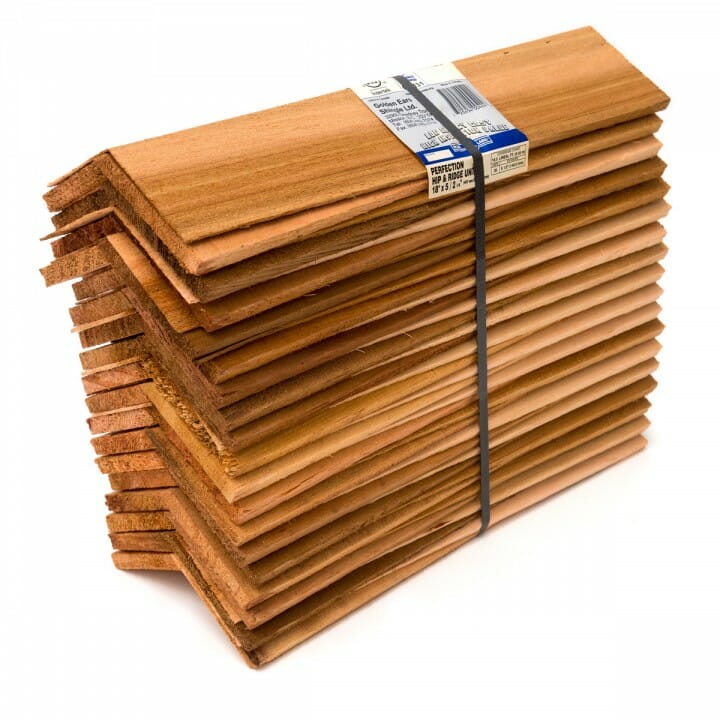 Wood shingles are thinner than wood shakes. They are sawn smooth on both sides and cut tapered. They have a tailored appearance and are used for both roofing and sidewalls. Recommended for use on pitches of 3:12 and steeper.
Tapersawn Shake Hip & Ridge Cap Units
Call Direct Cedar Supplies today for a no-hassle quote!! We ship Direct from the mill to your job site or business!!