Hand Split Cedar Shakes
Hand Split Shakes
HAND-SPLIT & RESAWN SHAKES
Prefinished cedar shakes
Cedar Shakes
Hand Split Cedar Shingles
Hand Split Cedar Shakes – Prefinished cedar shakes | Looking for Hand Split Cedar Shakes roofing products? Turn to Direct Cedar Supplies, our line of products include hand split cedar shakes. Contact us for more information.
Buy Premium Quality Hand Split Cedar Shakes and Shingle Products at Mill Direct Prices. Get the Direct Advantage! Toll Free: 1-877-850-1767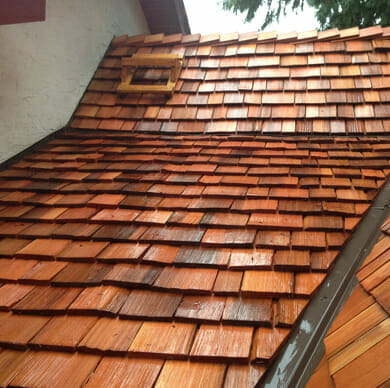 Recommended Use
For walls and roofs 4:12 pitch and steeper and where a premium quality product is needed or desired. The 100% edge grain requirement exceeds the national industry standard.
Class A, B & C fire ratings may be obtained by specifying Certi-Guard® pressure impregnated, fire-retardant treated Premium or Number 1 Grade shakes.
Certi-Last® pressure impregnated, preservative treatment is available for added longevity.
Certi-label® cedar shake and shingle products manufactured by members of the Cedar Shake & Shingle Bureau are graded in accordance with UBC Standards No. 15-3 and/or CSA 0118.1.
Hand-Split Shakes
Call Direct Cedar Supplies today for a no-hassle quote!! We ship Direct from the mill to your job site or business!!