TABLE 1 – SHINGLE COVERAGE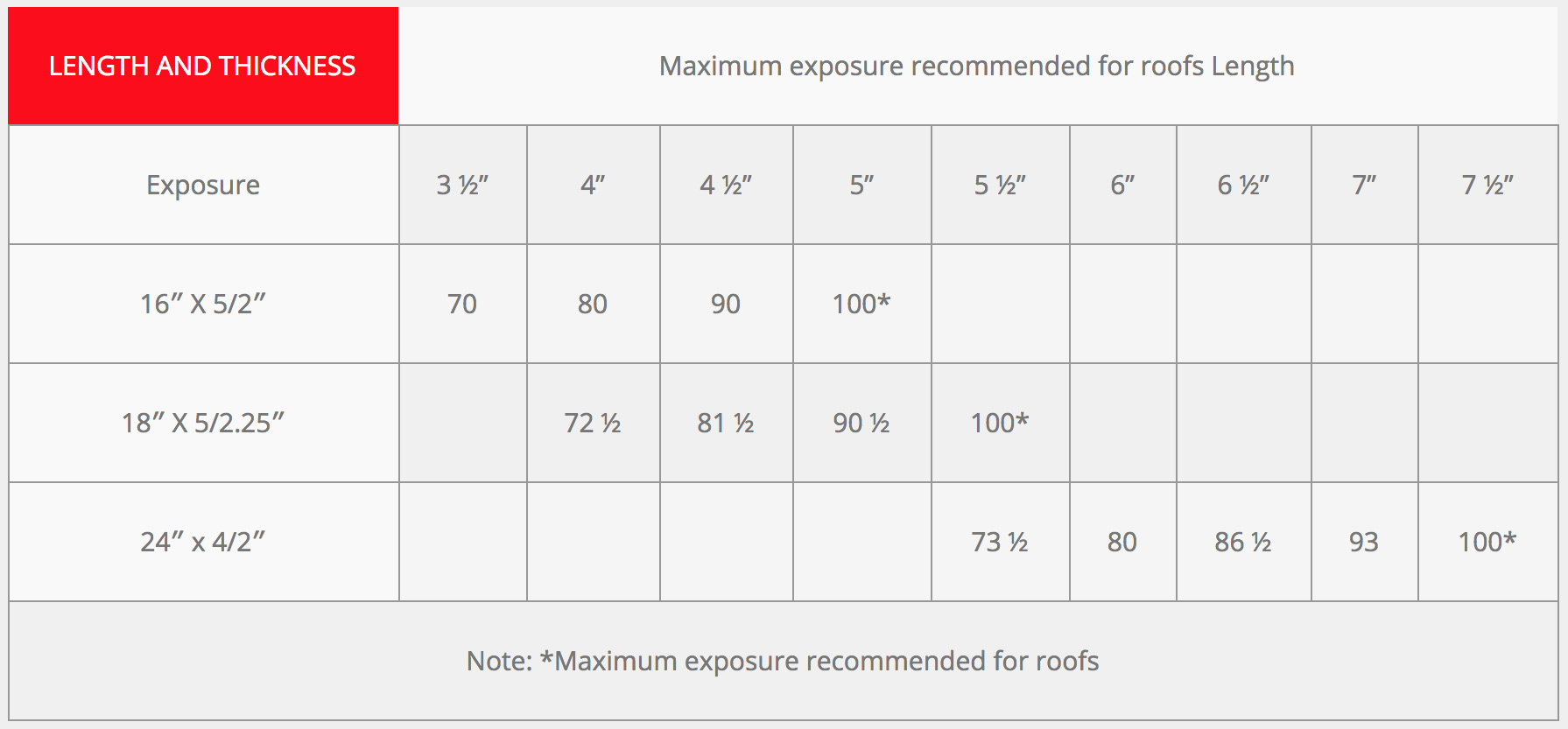 TABLE 2 – SHINGLE EXPOSURE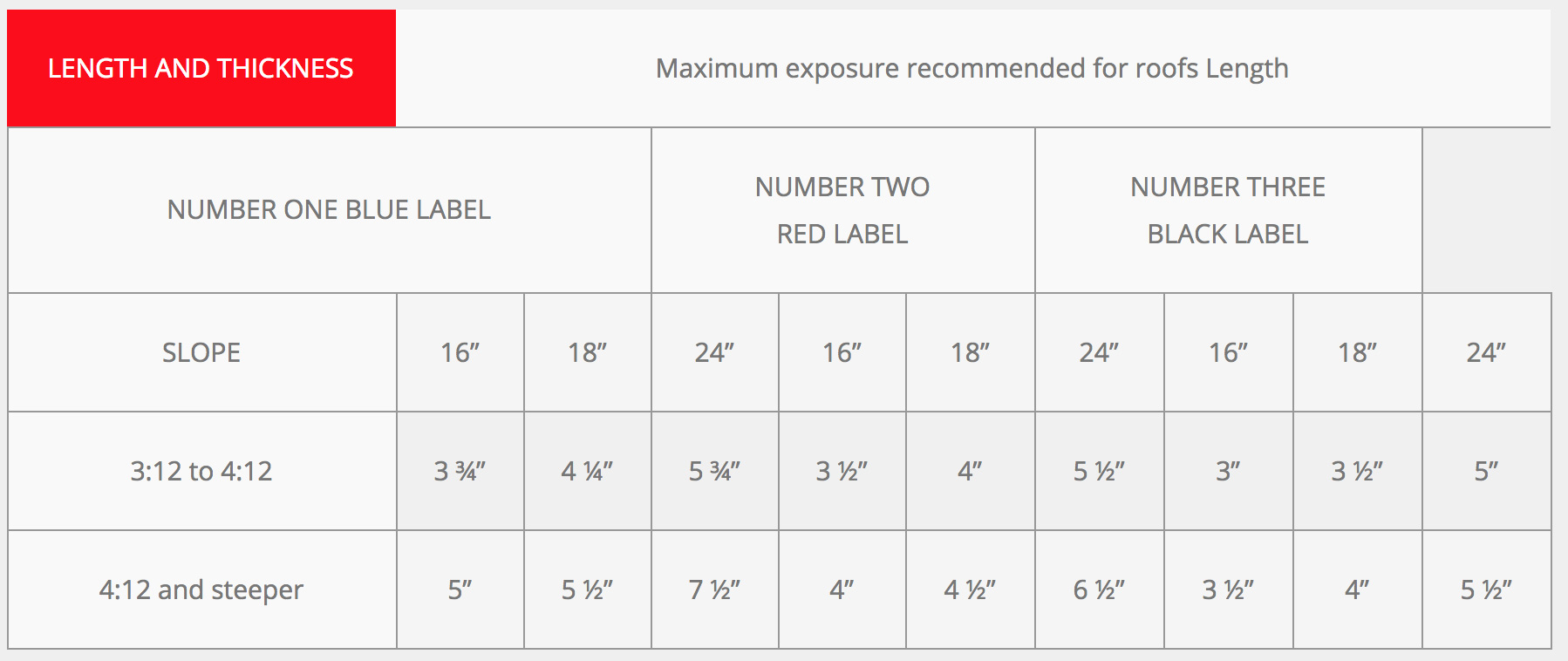 TABLE 3 – SHAKE COVERAGE (F)
TABLE 3 NOTES:
a) Five bundles will cover 100 sq. ft. of roof area when used as starter-finish course at 10″ exposure; see footnote (d).
b) Maximum recommended weather exposure for 3-ply roof construction.
c) Maximum recommended weather exposure for two-ply roof construction.
d) All coverage based on an average½" spacing between shakes.
e) Maximum recommended weather exposure.
f) While most shakes are packed in bundles of nine courses each side (9/9) they may be packed 12/12 or 15/15. This will alter the number of bundles required to cover one square. For example: 18″ shake bundles 9/9 pack = 7 bundles per square, 12/12 pack = 5 bundles per square, 15/15 pack = 4 bundles per square. When ordering, check with your supplier to confirm bundle size. *100 sq. ft. coverage is based on 12/12 pack, 5 bundle square, at 7½" exposure.

Formula for calculating material at reduced exposures:
Square footage divided by reduced coverage = total material required
Example: you are estimating a roof that measures 3200 square feet (32 squares). You have decided to put 16″ Certigrade shingles (No. 1 Blue Label or No. 2 Red Label) at 4″ exposure. The above coverage table (Table 1) tells you that a 4-bundle square at 4″ exposure covers 80 square feet. 3200 divided by 80 = 40 squares of material.