Cedar Shingles
Cedar shingles are sourced from cedar trees grown along the west coast of Canada where the tree can grow to enormous heights and diameters as a result of the high precipitation caused when the Pacific winds meet the Rocky Mountains.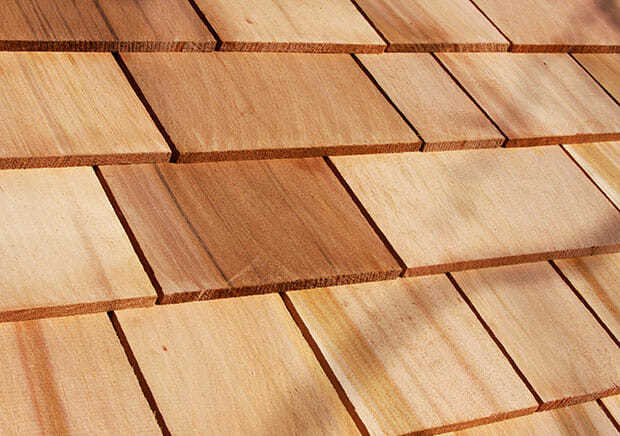 Produced from blocks cut from the log, Wood Shingle are then cut to the desired length and fine sawn to produce tapered shingles which are cut to a standard length of 405mm and to random widths ranging between 75mm and 350mm.
Cedar shingles are prized for their natural durability, light weight and beautiful appearance and can be used for both the pitched roofs and vertical walls of domestic and commercial properties. Varying in colour from dark chocolate brown to light amber with occasional streaks of pink, they will bleach to a silver colour when left untreated. Unlike most other coniferous softwoods, western red cedar does not contain any resin but the natural oils in Canadian cedar will react with ferrous metals.
Direct Cedar Supplies stocks the No 1 Blue Label cedar shingles which are the highest quality of shingle available. Shingles produced to this grade are 100% edge-grain, 100% clear of knots and 100% free of sap while other grades on the market will contain more knots and defects.
Canadian western red cedar shingles Roofing Shingles come from well-managed forests in Canada which adhere to the national policy of not only re-planting the species that has been harvested but also doing so in greater numbers. Additionally, cedar shingles have the lowest carbon footprint and the most efficient insulating properties when compared to other roofing materials.
Call Direct Cedar Supplies today for a no-hassle quote!! We ship Direct from the mill to your job site or business!!